is sizzling hot!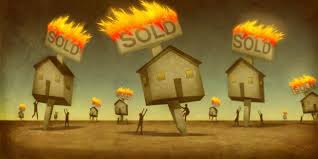 The real estate market, across the USA and even in Hutchinson, is SIZZLING HOT! There are only 30+ houses for sale, whereas in a 'normal' year we average 275 – 300 active listings per month. We're seeing some houses sell within the day they are listed; some with multiple offers; and some that sell above the asking price.

If and when you find a property you want to look at, if you're not working with a Realtor, please call or message me asap. And if, by chance, you have a house to sell…now just might be the time to do so!!

​When thinking real estate…remember https://www.facebook.com/hutchinsonkshomes
#realestateagent #HutchinsonKSRealEstate #HutchinsonRealtor #HutchinsonKsHomes #RealEstate #DougAndSuziFisher

https://www.dougandsuzifisher.com/ https://hutchinson-ks-real-estate-doug-and-suzi-fisher.business.site/

Buying or selling? Upgrading or downsizing? Rental or commercial? Real estate is not just our job, it's what we love to do…working with and helping people! Doug Fisher, Coldwell Banker Americana, 107 E 30th, Hutchinson. ​​620-663-8391 office, 620-513-1468 cell.