We Love Sellers
Getting ready to list your house? We would be honored to help you through the process, and here are some of our suggestions that we will make on getting your house SOLD.

1. Refresh the exterior…curb appeal is important
http://www.realtor.com/advice/home-improvement/what-your-house-painter-wishes-you-knew/?identityID=5894795&MID=2015_0828_WeeklyNL_LongSL&RID=275317902&cid=eml-2015-0828-WeeklyNL-blog_3_housepainter-blogs_trends

2. Clean up the lawn and landscape
http://www.houselogic.com/home-advice/landscaping-gardening/landscaping-home-value/

3. Create an inviting entrance…make sure that your front door welcomes a buyer
http://www.houselogic.com/photos/home-improvement/…

4. Clean and de-clutter, stage your furniture
http://www.hgtv.com/design/real-estate/the-ultimat…

5. Make minor repairs
http://www.houzz.com/ideabooks/26508539/list/fix-i…

6. Showcase the kitchen
http://www.forbes.com/sites/trulia/2014/05/23/thes…

7. Light up the house, create a sense of cheerfulness in your home; and fresh flowers or plants are noticed by everyone!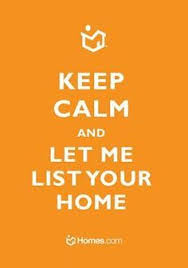 Are you interested in having us do a market analysis on your home? It is important that you have an agent who you feel confident with and one you can trust. We would be happy to stop by, at your convenience, to visit with you about our marketing plan.